Visa Application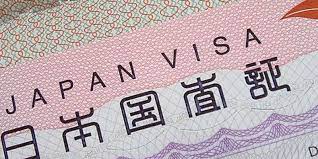 Due to the COVID-19, the government take measures to prevent the spread of virus. Please pay attention to the important notice "Regarding refusal of landing to prevent the spread of COVID-19 disease (novel Coronavirus)(As of April 29)"
http://www.moj.go.jp/EN/nyuukokukanri/kouhou/m_nyuukokukanri01_00003.html

A visa is NOT necessary for US passport holders visiting Japan for a short-term stay of less than 90 days with the purpose of tourism and business.
*Please note that the visa waiver arrangement with the United States does NOT apply to U.S. individuals wishing to travel to Japan for news media related activities, attending depositions taken by U.S. Consul, or for U.S. Federal Government employees on official business or transit to/from official mission.
In general, a visa is only valid for one entry. A visa is valid for 3 months from the day of issuance. Therefore, entry into Japan should occur within this time frame. A Multiple entry visa is valid for 1 to 5 years. Multiple entry visas can be issued to citizens of countries that Japan has bilateral agreements with and to visitors with business purposes. A Double-Entry Transit visa is valid for 4 months and can be used twice (once on the way to your destination and once on the return trip) to complete a round trip.

Application Form and Necessary Documents
Embassy/Consulate General of Japan will not make copies. If you need original documents, please bring the original plus one copy.
Passport with sufficient validity date (An alien travel document must have 6 months or more validity)
Visa application form
Visa Application Form [PDF]
Sample [PDF]
Photo (passport size, attached to the visa application form)
Additional Forms
Guarantee Letter
Japanese [PDF]
English [PDF]
Invitation Letter/Reason for Invitation
Japanese [PDF]
English [PDF]

Please note the information above is just for your reference. For the detailed information, please check with local embassy in your country or visit: http://www.immi-moj.go.jp/english/index.html.
Invitation
Please be kindly noted that the organizing committee is not authorized to assist with the VISA process beyond providing the Invitation Letter. The invitation letter of conference organizing committee cannot guarantee the approval of visa application.
Invitation Letter
Please note the organizing committee of the conference is not authorized to assist with the VISA process beyond providing the Invitation Letter. Should your application be denied, the organizing committee of the conference cannot change the decision of the Ministry of Foreign Affairs, nor will the organizing committee engage in discussion or correspondence with the consulate or the visa center on behalf of the applicant.
The invitation letter will be issued upon request after the successful registration.